H.E Ugyen Chador Rinpoche is a writer, poet, practitioner, and Buddhist spiritual master from Bhutan.
Thus, H.E. Ugyen Chado Rinpoche is born on the 15th day of the fifth month of the Bhutanese calendar in 1984 to Yab Phento and Yum Pechi at Baling village, Langthel Gewog, in Trongsa (central Bhutan). His father is a descendant of Baling Chukpo, Naljorpa Gomchen Therpo, who was the great grandfather of Tokden Sampa Chador (1866-1966).
At a very young age, H.E. Chador Rinpoche is able to recall his previous incarnation that includes Langchen Palgye Singye, Teron Rolpe Dorji, and Lhodrak Drubchen Leki Dorji. As a sign of realized master, numerous miracles and auspicious signs were displayed wherever he lives. He displayed unique behavior since childhood and his close connection with Guru Rinpoche were narrated to his parents. At the early from three to four years, he begun and often told his parents about Guru Rinpoche. He studied the alphabet, reading, and writing under the tutelage of his father Mani Lama Phento without any sign of difficulty. He often forced and asked his father if any possibility for him to send to the monastery. However, it was only at the age of 12, he became a monk and started studying Buddha Dharma at Trongsa Choekhor Rabtse Dzong and stayed there for 7 years.
Lama Thubten, a disciple of H.H. Dilgo Khyentse Rinpoche and H.H. Dudjom Rinpoche bestowed him the novice vows of a monk and studied under his tutelage. His teacher has great reverence for a young monk and later spoke about his unique behavior with the people.
His principal masters
Drubwang Rigzen Palden Rinpoche (1916-2011) was his principal teacher. He spent more than 14 years, under the tutelage of Drubwang Rigzen Palden Rinpochestudying, practicing, and contemplating on the Dzogchen receiving complete teaching of Dzogchen Longchen Nyingtik, the Dzogchen (The Great Perfection), and other practices.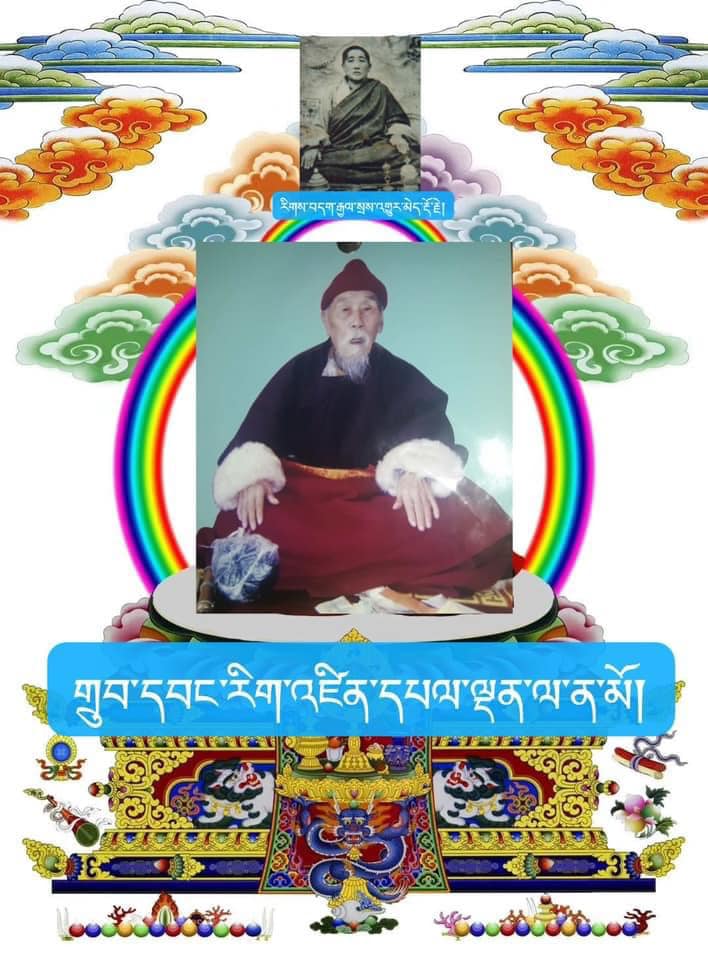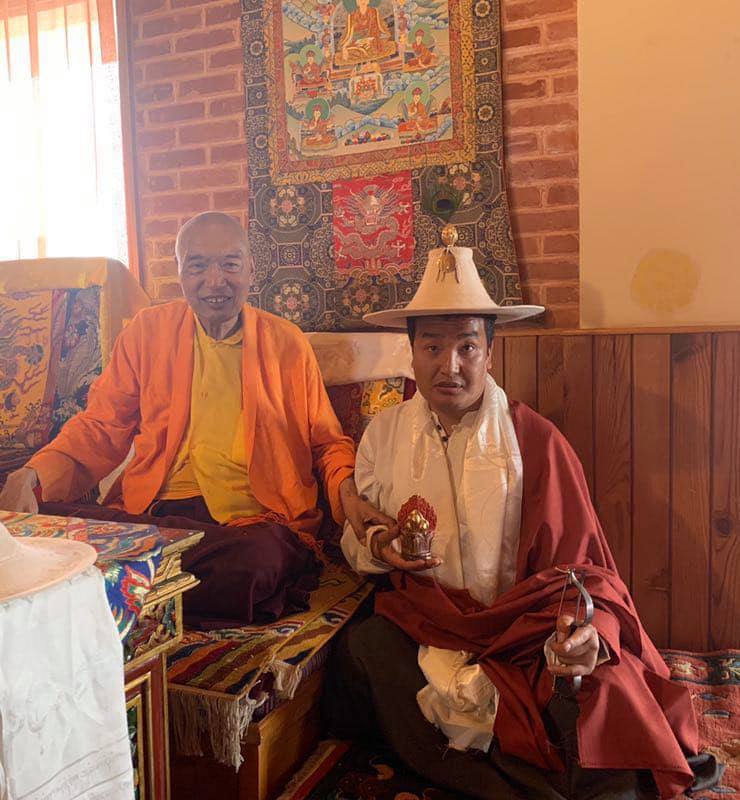 His other principal Buddhist master is H.H. Terchen Namkha Drime Rinpoche (b.1939), H.H. Fourth Garji Khamtrul Rinpoche (1927-2019), and many others, Buddhist masters. From H.H. Terchen Namkha Drime, he received the complete lineage tradition of Terchen Rinpoche, thus considered as one among the heart-son of his disciple and lineage holder in Bhutan. From Garji Rinpoche, bestowed the empowerments and teachings along with other important teachings.
Who recognized H.E. Ugyen Chador Rinpoche? From childhood itself, Rinpoche is able to recognize his past life.  His birth was foretold by Terchen Dudjum Namkhai Dorji (1856-1922) to his heart disciple Tokden Sampa Chador (who was his great grandfather) at Riwoche Monastery in Kham that Lhodrak Drubchen Leki Dorji would take birth in his descendants. H.E. Ugyen Chador Rinpoche's birth at Baling not only fulfills the prophecy left by his predecessor Lhodrak Drubchen Leki Dorji, but a prophecy of Terchen Dudjum Namkhai Dorji.
Lhodrak Druchen Leki Dorji was the incarnation of Terton Ralpi Dorji. Terton Ralpai Dorji was the incarnation of Langchen Pal Singye, who was one of the 25 disciples of Guru Rinpoche during the 8th century A.D.
H.E. Chador Rinpoche is one of the great living Buddhist masters of our time. His Eminence besides his practice, not only bestowed empowerment (Wang), the oral transmission (Lung), and the secret instruction (Tri) but also preside and conduct various Buddhist religious ceremonies to impart and revive the propagation of Buddha dharma.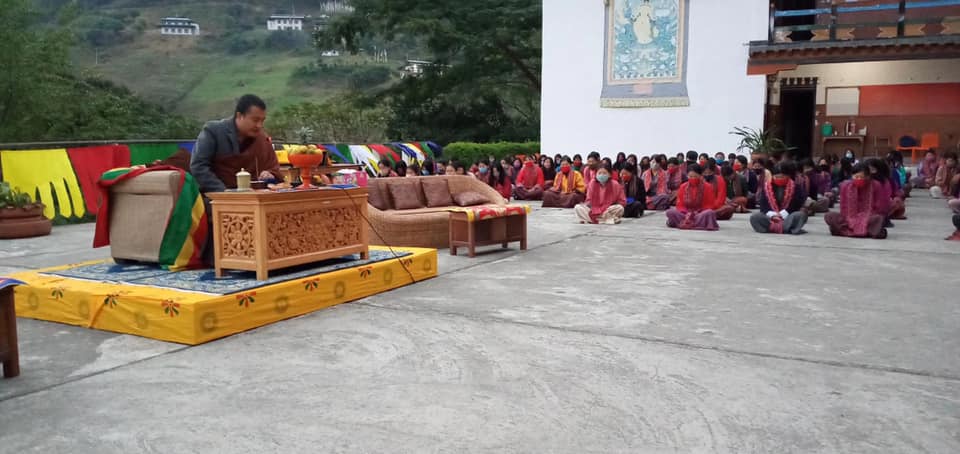 Rinpoche besides initiation of the major project also makes numerous contributions in the renovation/construction of Zangtopelri/Lhakhang, Stupas (Chorten), etc..for the revival of the Guru Rinpoche's sacred sites and heritage across the Himalayan regions. He looks after the construction of the temples also takes care of the monastery.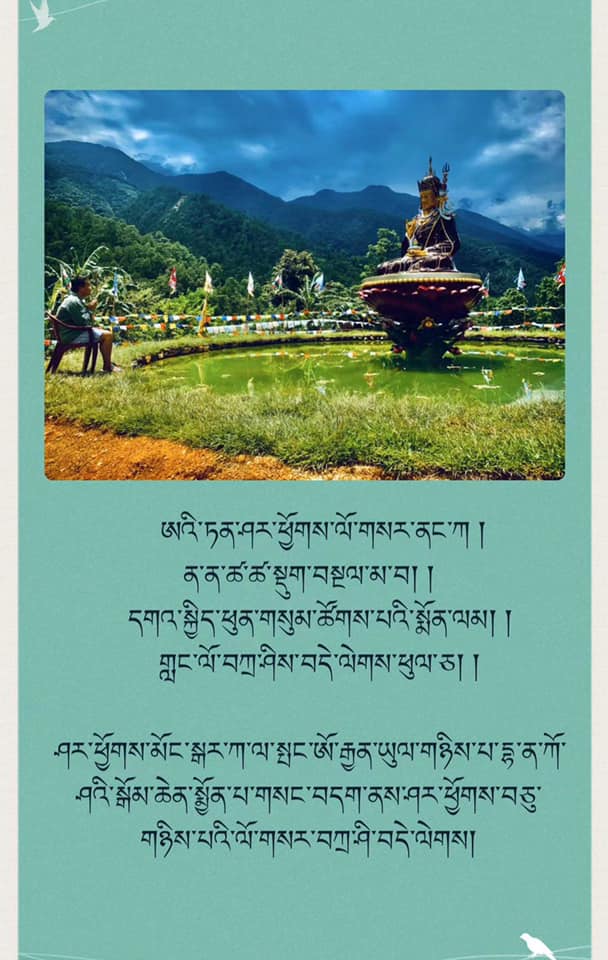 Rinpoche not only keeps on doing research in Buddhist studies (including gathering the documents) but also spends most of his time practicing a religious tradition that he received from numerous Buddhist masters in various places.
Note: This is a piece of information only more updates will be narrated later keep updating!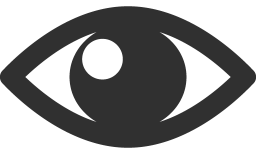 2610
Please follow and like us: