I wonder what would be the situation of our education system after decade years from now.  If we are not in the constant learning mode. Things may change at any time. This is my thought. With the advance in communication technology especially social media networks, it is going to create lots of implications to the education system that was established. Its immediate impact would be on school and college/university educators. If we are not preparing to change or resist to change accordingly there would no space for the old generation educators.
Thus, it is important to keep our eyes and ears alert to learn constantly and update the modern environmental setting that begin now. There is nothing impossible in learning. We need our time and effort to extract knowledge and communication technology. This 21st century is going to make the education system complicate. For example, artificial intelligence would reduce the jobs of the lower level and however jobs of the higher level would be secure since it needs human resources to monitor.  Without human resources, nothing would work as it is.
It became necessary for educators to prepare according to the need of hours. For example, Bhutanese education policy or education reform has to coup-up with the latest information technology. If we continue with the same pace of teaching-learning where would be the future of our youths' job market.  It would be a waste of the government's resources without any benefit. For example, the ministry of education has already introduced Information and Communication Technology (IT) skills for the lower classes from 2020 onwards. If we keep the same basic IT skill modules at college would be no use at all by then in generating new knowledge and learning.
Advance in technology is giving insecure about new development. So the solution is to keep constantly learning what is required before it is too late. If I kept on delaying or resistant to change, its consequence was too early to predict or speculate. So keep on reading and advancing knowledge every day. Wake up and be alert. What to do next?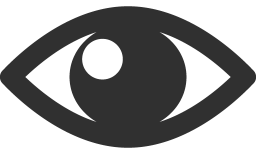 1307
Please follow and like us: