With the spread of coronavirus globally, many countries wanted to maintain quarantine period for a certain day and months. I think it will benefit all in combating against the COVID-19, which causes a serious of problem and spread like a wild-fire. So social distancing was the biggest way to control the spread of the virus. It is our role and responsibility to cooperate and join government.
On addressing to the nation on March 22, 2020 His Majesty said that "with effect from 23rd March 2020, our borders will be sealed". Similarly, Government announced on March 17, 2020 that w.e.f. 18th March "all the schools and educational institutes across the country will remain closed, until further notice". It shows Bhutanese leaders were selflessly serving its people and their to support us without waiting for last-minute call. His Majesty further said, 'it compels us to take this drastic measure considering the COVID-19 pandemic. As we have made you aware through various government bulletins, the virus is spreading, causing immense disruption worldwide, and drawing closer to us each day". This show His Majesty prioritised the health and safety, putting in place every measure necessary to safeguard the people of Bhutan.
Now, question is, are we ready for social distance? Many think social distancing is only for patients. That is wrong. Social distancing is for everyone, whether you are strong or weak". Social distance is the need of the hour. If so, are we ensuring it? How far it will prolong is unthinkable at this moment? The Government of day has a greater role to play. The government need to update news, make people follow social distance and self-isolation, and greater challenges is to ensure the supply of essential food supply to its people.
Life became so challenging, not only for the poor people. Some loss their jobs. Economic recession just started. Now tourism sector shut down; with that guide loss job, hotels loss customers, business, drayangs and discotheques closed. For instance, the closing of schools' immediate implication were parents of school going children. With the instruction of online teaching, it pressured parents not only with high data charges but also children demanding to buy new smart phones. Middle-class and rich people may afford to meet the demand of their kids. What could be consequences to lower-class people whose's daily income hardly meet a month? I could resonate people waiting…, if there were other alternatives, since income they earn in a month is not sustainable.
If individual family has challenges, government's challenge is beyond imagination at this hour of social distance. Still then our government unlike any countries never let its citizen feel ill of this pandemic. We are fortunate. We are born lucky in this land of Druk Yul. Our king is there to look after his citizens. Our Je Khenpo is there to bless us spiritually and conducting necessary rituals to wave off the natural calamity. Our Prime Minister and Council of Ministers were there to assure us continue supply of basic needs should situation turn worse. Our private sectors are there to morally supporting government whatever they can. Our arm forces and civil servants are there to assist and serve the government at anytime. 
At this hour of natural calamity. We should be prepare not only individually but to serve the nation at any cost of life. We should cooperate to government order to combat COVID-19. Although, it might create a social distance and social disparity in the society. It is only a solution to combat such a hard time.
May protecting deity of Bhutan, Palden Lhamo and Pal Maha Kali protect us and erase this pandemic from the Land of Druk Yul and all over the world. May Peace and prosperity regain soon.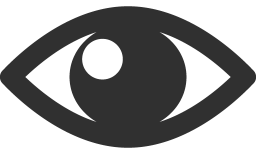 409
Please follow and like us: