Restructuring of the Jammu and Kashmir as a Union Territory is an Indian's internal matter in line with her constitution. This is the bold decision of PM Shri Narendra Modi and the Home Minister of India. I would go for to applaud Shri Modi and Amith Shan for a standing a solid decision for the development of a nation in large.
The resolution of the Modi government brought Jammu & Kashmir with a suited law and order of the union government in which it removed them for a last 71 years. This could drive to a rework history and geography of Jammu & Kashmir vs. Ladakh.
Now, Ladakh will be the first Indian state with a Buddhist majority. Withdrawing the article 370 of Indian constitution has given to birth to two union territory of Indian state.
Many political and constitutional expertise considered "The Jammu and Kashmir (Reorganization) Bill, 2019" will resolve the internal problem of India. Because central government can now apply or amend any new law for the newly born union territory.
However, some press report say's "government has already set the date as October 31, the birthday of Sardar Vallabhai Patel as the date for the Union Territories of Jammu and Kashmir and Ladakh to come into being". It very prompt to make the express on this situation whether people of Jammu and Kashmir will proclaim this historic constitutional development promulgated by the central government but the people of Ladakh will surely welcome most await moment.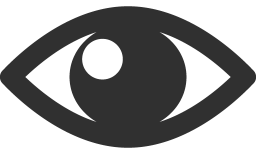 10349
Please follow and like us: