Discussing areas of disagreement
On the one hand …………. On the other hand …….
Some would argue that ……… Others contend that …….
The argument that ……….. is weakened by ………
One persistent debate in ………… is whether ……
While it is true that ………, it could be argued that ……….
At first glance, it may appear that ……….; on closer inspection, however ……….
……… theory emphasizes the role of …….. in ——— .Conversely, …….. theory emphasizes the role of …… in ………..
Although …….. is widely accepted professional practice, ……. Have called into question the …
Acknowledging widely held assumptions
According to conventional wisdom,
Many people assume that …….
The prevailing point of view in the field is that ……..
If ……… then ……..
The dominant paradigm in ………. is ……..
Combining and synthesizing ideas
Not only ……… but also ……
Findings concerning ……. have been mixed.
Early research in …….. tended to emphasize ……..
Many recent studies have suggested that ……..
While many of these studies have concluded ……., a few have investigated …… from a ……. point of view
In addition ……… Furthermore …… Along similar lines ……. Likewise …..
Supplying examples
A case in point is
One illustration of this
A legal precedent that many …… professionals in the field are familiar with is ……
Wrapping up the discussion
Thus ……
To summarize ……
In conclusion ……..
It follows, then
Consequently
Overall, these findings challenge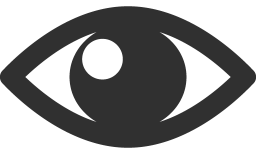 382
Please follow and like us: