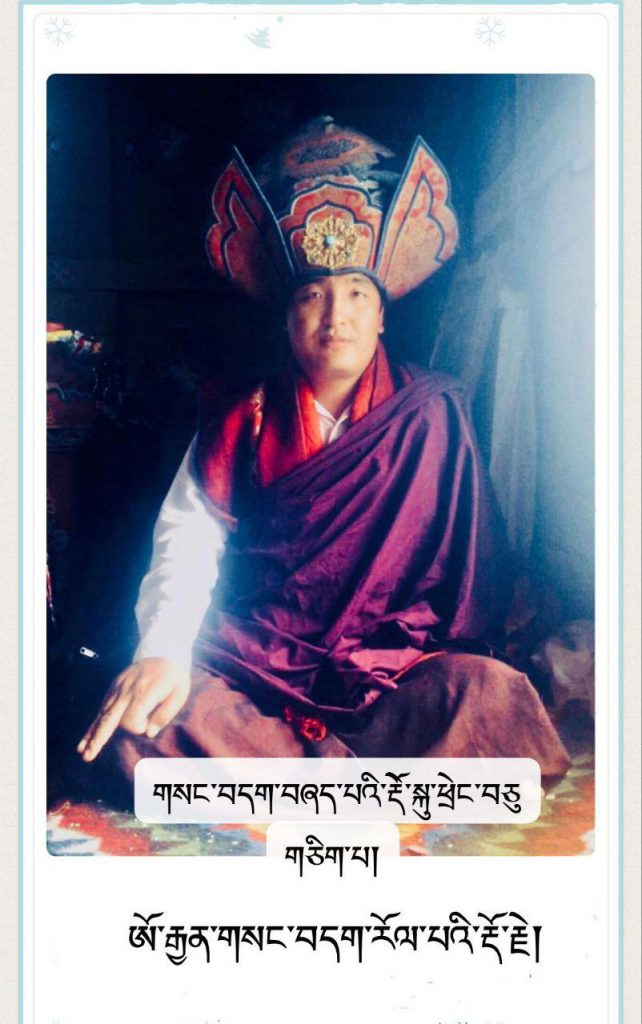 Figure 1.1 11th incarnation of Drupchen Sangdag Zhadpa'i Dorje, Trulku Ogyen Sangdag Rolpa'i Dorje
Biography
Trulku Ogyen Sangdag Rolpa'i Dorje is a writer, poet, practitioner, and Buddhist spiritual master from Bhutan.
He was born to his father Mani Lama Phento and mother Pechi on the 15th day of the fifth month of the Bhutanese calendar in 1984 in Baling village, Langthel Gewog, in the district of Trongsa, central Bhutan. His grandfather, Mani Dungdrup Naljorpa Gomchen Therpo, was the brother-in-law of Drubthob Chador (1866-1966) and hence a descendant of Baling Chukpo (wealthy). Drubthob Chador served as Lama to His Majesty Jigme Wangchuck, the second King of Bhutan. His father Mani Lama Phento was educated at a young age by Drubthob Chador like his own child and received all sacred teaching from his stepfather Drubthob Chador Rinpoche. He was like the hearts-son of the Drubthob Chador and cares much among many disciples. From his mother's side, she was a relative of Lama Kuenzang, a descendant of  Longchen Rabjampa (1308-63) from Samtenling Chumey, Bumthang.
Reincarnation
From a very young age, Trulku Ogyen Sangdag Ralpai Dorji displayed innumerable miracles and omens and exhibited peculiar behavior, wherever resides as evidence of his mastery. He began telling his parents about Guru Rinpoche between the ages of three and four. As a child, whenever he saw a mural depicting Vajrapani alias Chana Dorji (the protector and guide of Gautama Buddha), he would ask his father if he could have it, and he would stop crying when his father promised to give it to him.  However, Trulku Ogyen Sangdag Rolpa'i Dorji's incarnation was predicted in Drupchen Lekey Dorji's autobiography the ways his 11th incarnation would take birth in the south of Lhodrak in Monyul and spoke of his countless activities in spreading the teaching of Guru Rinpoche particularly, he would contribute to reviving the several sacred representatives of dharma Ku-Sung-Thugten (body, speech, and mind) for the benefit of all living beings. Which is stated below;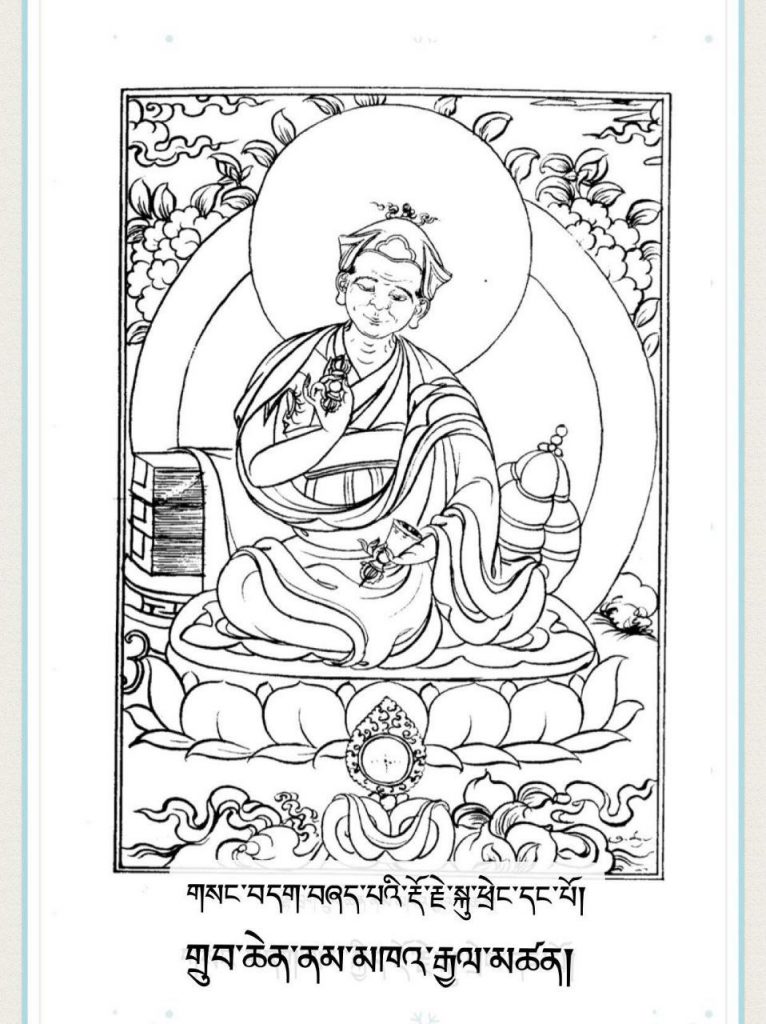 Fig. 1.2 First incarnation of the Sangdag Zhadpa'i Dorje, Drupchen Namkha Gyaltshen
གྲུབ་ཆེན་གསང་བདག་ལས་ཀྱི་རྡོ་རྗེ་ཀྱི་ཞལ་ལུང་མ་འོང་སྤྲུལ་སྐུའི་ལུང་བསྟན། ཕྱག་རྡོར་ང་ཡིས་རྗེས་སུ་འཛིན་པ་ཡིན། །གསུངས། དབུས་གཙང་ལྷོ་རྒྱུད་རྣམས་སུ་ཡང་དག་གིས་བྱིན་གྱིས་བརླབས་པའི་སྤྲུལ་པའི་གང་ཟག་འགའ་ཞིག་འབྱུང་། །གཅིག་ནི་སྐུ་གསུང་ཐུགས་ཀྱི་རྟེན་བཞེང་ཞིང་བཀའ་མདོ་རྒྱུད་རྣམས་སེམས་ལྷག་ལྷག་འཆར་བ་ཀུ་སུ་ལུའི་ཚུལ་འཛིན་པ། །གང་ཟག་ཐ་མལ་པ་མིན་ཡང་སྤྱོད་པ་ཐ་མལ་ལྟར་སྣང་བ་ཞིག་འབྱུང་སྟེ་ངོ་མི་ཤེས་ཤིང་མོས་པའང་ཉུང་། སྤྲུལ་པ་དེ་རྣམས་ཀྱིས་འགྲོ་པན་རྒྱ་ཆེར་འབྱུང་བར་འདུག་གོ། དེ་ལྟར་ལགས་སོ་ཆོས་རྗེ་བློ་བཟང་པ། །ང་ཡིས་འགྲོ་བ་བདེ་ལ་འགོད་བྱའི་ཕྱིར་། །མཐའ་འཁོབ་ཕྱོགས་འདིར་བསྟན་པ་རྒྱས་པར་བྱས། །གྲངས་མེད་འགྲོ་ལ་མཐར་པའི་ས་བོན་བཞག། གསང་བའི་གཏམ་བཟང་ངོ་མཚར་བཀོད་པ་འདིས། །འགྲོ་རྣམས་ངན་རྟོག་བདུད་ལས་ཐར་གྱུར་ཅིག།
Furthermore, in the tenth incarnation of Drupchen Lekey Dorji, Lungtob Chokey Wangchuk left an oral message to Drubthob Chador that he will pray for his next birth to take in his descendant. He told him that though he has been in close association with Guru Rinpoche in the past and at present but could not contribute much to Guru Rinpoche's teaching. And stressed that the time has come for him to manifest the spreading of Guru Rinpoche's teaching in Monyul. This happened while Drubthod Chador was in Kham (Tibet), he met the 10th incarnation at Neylung Monastery in Kham while he was about to leave Tibet and returns to Bhutan. Moreover, the two-share close associate during Drubthob Chador's stay in Tibet as Dharma's brother (Choedro). According to the prophecy of his predecessor, he was able to remember and see visions of his past life of; Lhodrak Drupchen Lekey Dorji of Tibet, a renowned Tibetan Buddhist master, the incarnations of Langchen Palgi Senge, the twenty-five disciplines of the Guru Padmasambhava in the 8th century, and many others like Drubthob Rambuya Guya of India, Terton Raksha Choebar, Terton Sangdag Gongpur Nagpo, and Ananda during the time of Lord Buddha. His birth in Bhutan fulfills the prophecy left by his first predecessor in his autobiography and the wishes of the tenth incarnation of Drupchen, which state: རྗེ་གྲུབ་ཆེན་དང་པའི་ལུང་བསྟན་ཅིང་།། དཔལ་གྲུབ་ཆེན་བཅུ་པས་ཞལ་ཆེམས་འཇོག། ཁོ་ཆུང་དུས་སྔོན་གྱི་བག་ཆགས་སད།། སྤུལ་གསང་བདག་གླིང་པར་གསོལ་བ་འདེབས།། དད་ལྡན་ངོར་ཁོ་བོ་གསང་བདག་པོས།།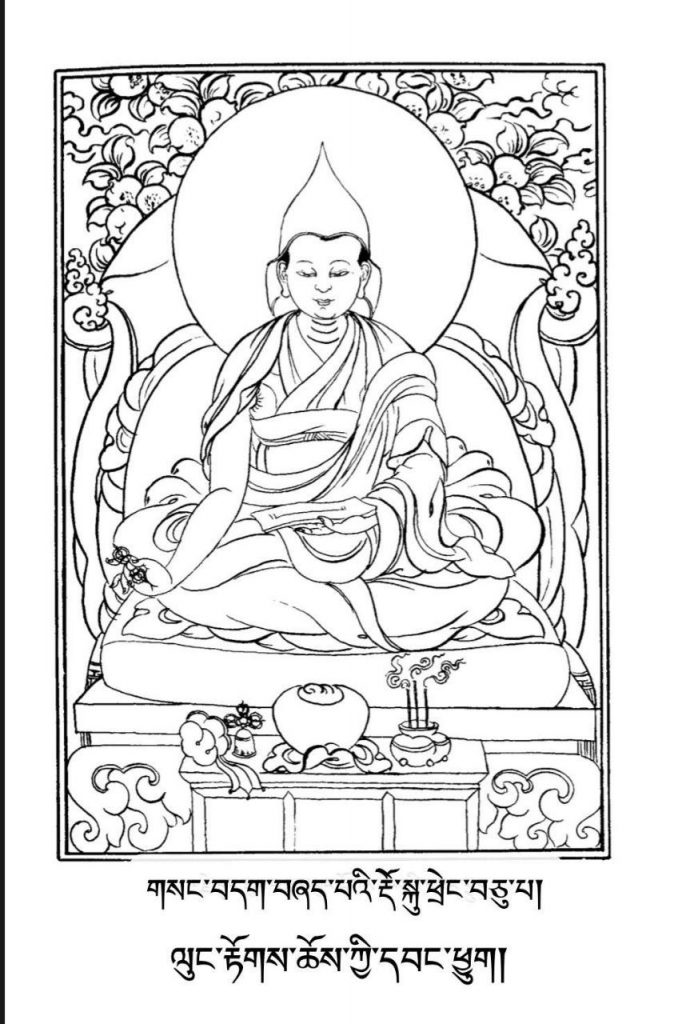 Fig. 1.3 10th incarnation of Drupchen Sangdag Zhadpa'i Dorje, Lungtob Chokey Wangchuck
As stated in the autobiography of the first Drupchen he was known as Ogyen Sangdag Rolpai Dorji, it was at the age of fifteen, the title Terton Ugyen Chador Lingpa alias Ugyen Sangdag Rolpai Dorje was bestowed upon Trulku by Guru Rinpoche and dakinis despite his lack of formal recognition. His predecessors did not carry the same authority as Terton Chardor Lingpa.  In his vision, Guru Rinpoche also foretold that he would rediscover the treasures hidden by Guru Rinpoche. Trulku Ugyen Sangdag's birth was foretold in numerous books and texts of Buddhist scripture, including dreams and numerous other signs; we will not go into detail about them here, but we will write about them in a future biography.
Spiritual Master 
Drubwang Rigzen Palden Rinpoche (1916-2011) popularly known as Lama Serpo in Bhutan was his principal teacher. He spent more than 14 years, under the tutelage of Drubwang Rigzen Palden Rinpoche studying, practicing, and contemplating on the Dzogchen receiving complete teaching of Dzogchen Longchen Nyingtik, the Dzogchen (the Great Perfection), and sacred other practices. He also received from other Buddhist masters like; H.H. Terton Namkha Drimed Rinpoche (b.1939), Domang Yangthang Rinpoche (1930-201), Lama Chime Trulku Rinpoche (b. 1941)- received complete volumes of the teaching of Khenpo Gangshar Sungbum), Fourth  Garje Khamtrul Rinpoche Jamyang Dondrup (1928-2019), was a Nyingma and Dzogchen teacher, Namkha Drimed Rinpoche (b. 1938) a modern-day tertön who has revealed practices related to Gesar and is renowned for his expertise in 'arrow divination', Tulku Rigdzin Pema Rinpoche (b.1948)-Patrul Sungbum and Nyingthig Yashe,  H.E. Nubpa Tulku Konchok Tenzin Rinpoche- received complete teaching of Beha Trulku's Sungbum), and from many other renowned Buddhist masters on sacred teaching of their traditions.  
Study and Retreat
Trulku Ogyen studied the alphabet, reading, and writing under the tutelage of his father Mani Lama Phento. At the age of 8 Trulku was enrolled in modern education at Langthel Primary School in Trongsa, central Bhutan, and studied till class IV. Because of Trulku's past connection with monastery life, he left modern education at the age of 14 and was enrolled as a monk of Trongsa Chhoekhor Rabtse Dzong, in a central monastic body and stayed there for a while learning basic Buddhist reading and writing. At fourteen, Trulku Ogyen started searching for a spiritual master who would guide him to Buddhahood, who has all the precious qualities, and feared that he might rather end up following the superficial masters. He later met with Drubwang Rigzen Palden Rinpoche known as Lama Serpo and became his root teacher. Under the tutelage of his root teacher, he spent more than 14 receiving empowerment, practicing, and visualizing the Buddhist discourse.
Dharma Activities
Since he was a young boy, Trulku Ugyen Sangdag has been engaged in holy dharma-related endeavors. He is one of the most influential Buddhist masters alive today. Due to his undisputed display of healing power, he can cure people suffering from various diseases. He has also retrieved water for the community's welfare and performs Kago (expelling the negative spirits), a terrifying mode of enlightened activity in which the lama commands a malevolent spirit to stop harming a specific individual.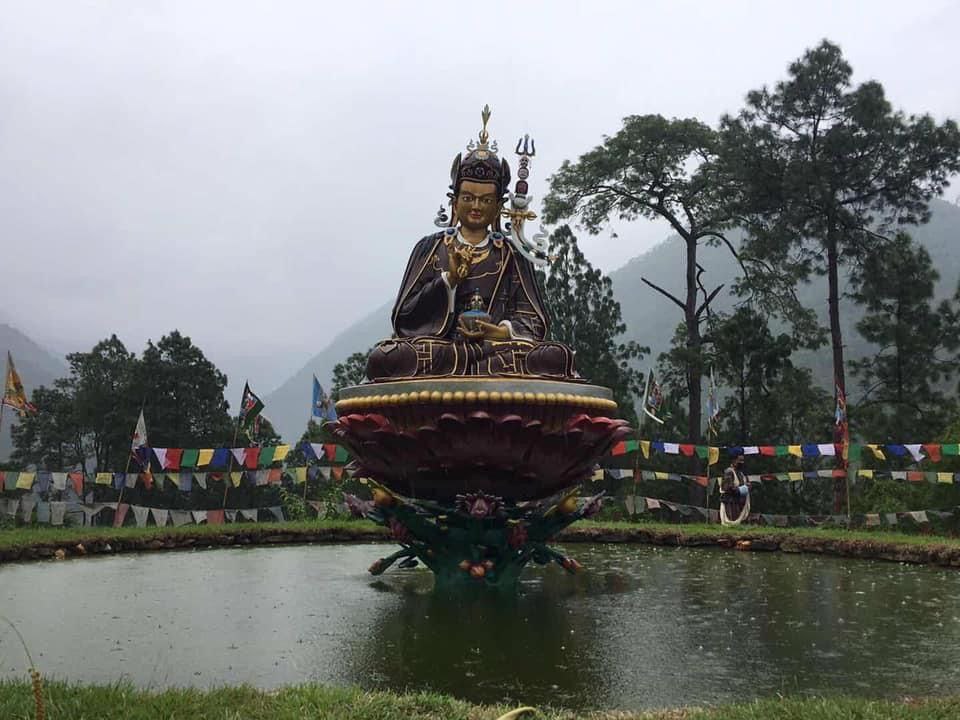 Fig. 1. 4 Danakosha Park in Kalapang, Mongar, in eastern Bhutan
Not only conferred empowerment (Wang), oral transmission (Lung), and secret instruction in addition to his practice (Tri). To promote the flourishing of Buddha dharma, he emphasized Bhutan's religion, Rigzhung (language and culture), presides over and leads various religious ceremonies, including Dechen Shingdrup (Amitabha Ceremony) and other rituals, in different locations, and economics that would not only benefit the general well-being of all sentient beings.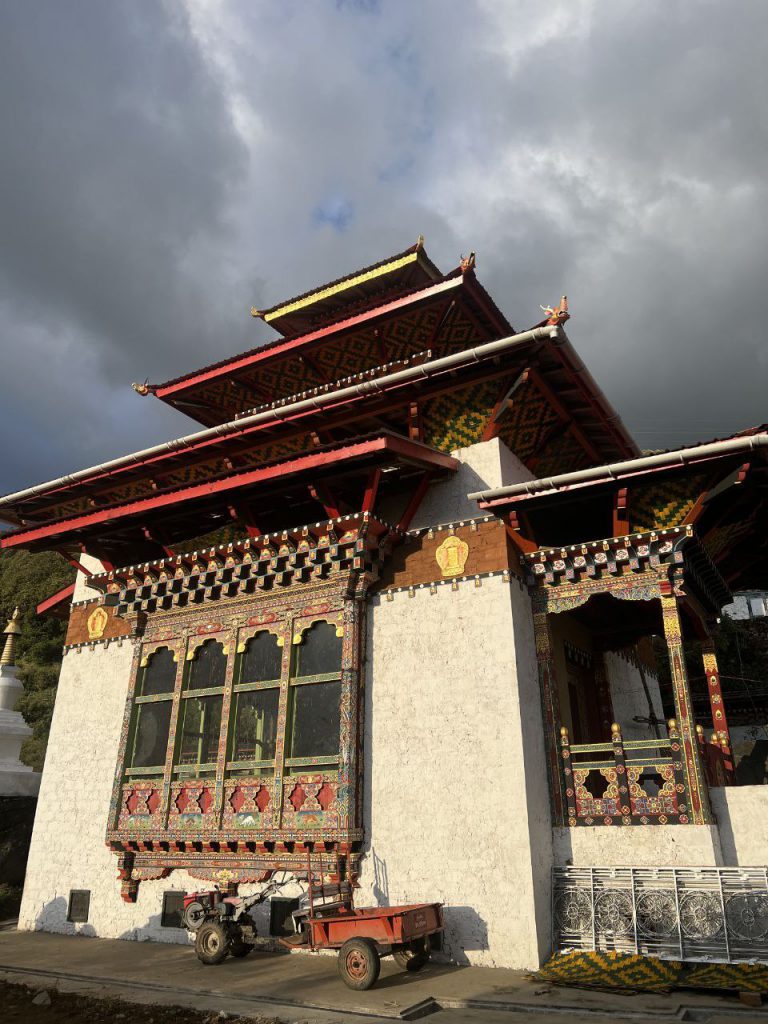 Fig. 1.5 The majestic Zangdopelri (Paradise of Guru Rinpoche) at Baling, constructed under the initiative of Trulku Ugyen Sangdag's
The major dharma activities initiated to impart and revive the propagation of Buddha dharma, culture, and tradition are; developing a park similar to Lake Dhanakosha in Oddiyana at Danakosha Park in Kalapang, Mongar, in eastern Bhutan constructing 13ft Guru Tshokey Dorji Statue,  the construction of Zangdopelri at his Village which is ongoing, offered thousands statue of Guru Rinpoche, building new and renovating the Chortens (stupas) in sacred places/sites,  and future plans like the Lotus Flower Park and digital paradise of Guru Rinpoche (Zangdopelri).  Apart from the aforementioned, Trulku Ogyen aspires to be a social scientist by carrying out extensive research on the works of Guru Rinpoche and his teaching, and through numerous initiatives that serve the purpose of Tsa-Wa-Sum, i.e., King country and people.
Note: Conversely, Trulku Oygen is content with his life as a scholar and ordinary citizen, and has no desire to rise to the level of spiritual leader. This brief biography was written for Trulku Oygen Sangdag Rolpai Dorje's students, and the author accepts full responsibility for any inaccuracies that may appear.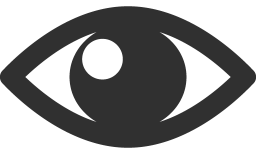 4158
Please follow and like us: