We are aware of old rhyme regards to the time that says, 'time and tide waits for none'. Still, then pupils are not against the clock. And they complain time is not enough for them to complete an assignment, presentation, debate, project work, and so on.
When there are free, pupils waste leisure time. No, productive work was done. They think everything can be done at a time as if they are Robert. They do not realize that 'Rome wasn't built in a day', they keep on waiting for a deadline to arrive. This indicates management time is very poor.
Pupils nowadays do not love to study, listen, write, and read books. Pupils of the modern age simply love spending their leisure time just by chatting, updating on Facebook, read messages in WeChat/telegram/messenger. Hardly few students give 100% for their study but the rest of the students need someone to remind/come after them. This illustrates that the core value of education is losing and it is becoming superficial now a days.
If you want to succeed in life. It is necessary to read books, write, and make everything on time. Simply waiting for the last minutes and the deadline will be hazardous. Try your best to inculcate the habit of doing work before and on time.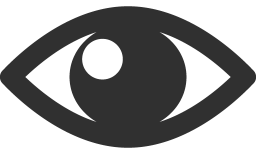 417
Please follow and like us: