Reaching Tingtibi Lower Secondary School was an eye-opener. I am amazed to learned class VII has three sections with a minimum of 45 students. Till class VI,  I could recall the maximum class size of 15 students. I am ashamed to let other friends know my handwriting since one of the classmates gave remarks, "your handwriting is standard of class I and II students". This remark is a blessing in disguise to me, from the next day onwards I tried frequently to practice to improve it. My dream became quite serious in class VIII since we have to appear in the common examination.  I tried my best to prove my competence, and while referring to results in February 2003. I am surprised to learn and on comparing with other village mates, I am ahead in percentage. These also give a some confidence that if  I take it a little serious I can do well. So my dream to study and compete internally became the inner call of my heart.
In 2004 while studying at class IX at the Yebilaptsa Middle Secondary school, I there are 9 sections among that I am placed at nine 'E' section. In my class, a maximum of classmates are explicit and the rest were implicit with rural backgrounds. I am worried and lost hope to compete with them. Because I could sense their superiority in terms of speaking and writing, every subject teacher acknowledging their homework and class test performance. With the grace of God, I have a good senior friend, who is studious. I followed his footstep. Externally, in front of friends, I pretend as if I am not studious. But always spoke to my heart that I need to study, without their knowledge. So set a dream at least to pass with 65% which was very difficult to score at that time. When annual results were declared I stood in the third position with 67% in my section.
2005 class X is a turning point in my educational journey. If I could qualify and meet the cut-off point to enrol in the next higher secondary school class XI and XII, I am finished. There is only a two-way option; to study and qualified for the next higher study or to become a farmer. I have no hope and dream of studying in a private school. I have no background and no financial support only dream that I can make happen is through study. I set a dream to qualify with 65%-67%. Because looking at the past trend, cut-off points were always below 65%. I studied and burned the midnight oil through the academic session of 2005, with the prayer and dream of qualifying for the next higher secondary school. So my dream became a wing of success when the results of the Bhutan Board of Examination (BBE) were declared. I just qualified with 63%, a cut-off point of 58.7% to qualify for the government higher secondary school. That is a great relief that I have had in my lifetime. It became part of the celebration for my poor mother and her relatives.
In 2006, with little ego, I enrolled on the 'arts stream' despite repeated interference from the admission committee who wants me to enrol in the commerce stream. While in class XI, I even dream to go for the professional i.e., to study outside the country on a scholarship. This dream just became a dream only since my inner call say I can't due to weak in English, even though I can do well in Dzongkha. Dzongkha and English (80-75%) are the main criteria to qualify for the LLB with a percentage of 80. My next dream is to study BA in Political Science and History programme at Sherubtse College. it was during the month of April 2006, I visited the school library and there I came to learn through Kuensel newspaper that from 2008 onwards, Sherubste is going to introduced many new programmes, among that BA in Political Science and History programme's criteria, and the future scope for the 'art students' were highlighted. It inspired and gave me hope to dream about Sherubtse College.  So with that information, I scheduled to study history and other relevant subjects to qualify for the programme. In class XI, I topped the history subject with 72%, and the third position in the class.
Comparing to Class XI, in 2007 I became so serious at the beginning of the academic session. But as time passed, I lost hope to qualified for Sherubtse College. The very reason is English subject. I am not happy with an English teacher, who is also new to teach English and a fresh graduate directly teaching to Class XII angered many of the students.  Students approach the principal, to change the English teacher, requested to provide us senior and experienced English teacher who is teaching class XI. The outcome is zero from the administration. My heart is shivering. I  became hopeless. Because for the art students, to qualify for higher studies, minimum of 50% in English is mandatory. Then I thought, even if I could not qualify for the Sherubtse, I swift my dream to Samtse College, at least to qualify for the Bachelors of education in geography and history teacher. With that hope I studied hard. I prayed day and night. I made thousands of dream to score at least 50% in English in Board examinations. As exam came never my heart always turn heavy. I doubt how can I scape from fear of English I and II examination. In class my teacher taught nothing beyond self study and group discussion. Moment, she enter class, feeling of hated developed naturally. It alert not only me but also many others friends. Our prayers and hopes of blessing and support from principal to change English teacher is denied. I lost hope. And friends too. Without a dreams nothing works. I did appear examination. I don't remember what I wrote in English still today. But I can recall some patterns of questions in history, geography, dzongkha, and economics.  All that fear just lasted short period.  By then reach home. I am busy with my mother helping in domestics shores. No time to think.
It was during 2007 winter vacation of Class XII, I saw a dream frequently, playing archery match.  In dream I could feel a hitting target with loud sound in darkness and celebration. This dream actually, foretold my result as I flashback today. Two day ahead of  result declaration, reach Zhemgang town and met group friends, who also came to see result and take leaving certificate. At that time I don't owe mobile phone to ring here and there. On the days of result declaration, I prayed and made wishes inside a internet cafe; 'may Khen-cho-sum blessed me with good results'. To my surprise I saw my English result with 50%. It gave me great blow and shocked. I became thoughtless, directionless, visionless, and dreamless.  My other marks (history 83%, geography 86%, economics 69% and Dzongkha 70%) has no phase value. Celebration we plan were shattered. No one's expectation is fulfilled due to English marks.  My three friend lost hope since there dream door for professional is also shattered. But still then being a science students, their fortune are better, has option to pursue higher studies under the Royal University of the Bhutan.
Then I travel to Thimphu in the hope of getting changes in English mark and applied for the rechecked. But to my astonished no change. I lost hope with nobody to support morally. I cannot believe that I can perform that horrible in English. My vison is clear because I have never lost hope to pursue education. I always believe that English should not be obstacle to my lifetime educational journey. So I register to re-appear exam (do supplementary) at Yangchenphu Higher Secondary School. However, my uncle also supportive me morally by then to continue and repeat class XII once again and enrolled myself at Kelki Higher Secondary School as a Contuning Education (CE) students. Year 2008 is turning point in my life time. At evening I attended Class. During the day I spent day at uncle's home studying, playing with a kid, playing, and helping household work whenever necessary. My eye and ear became so alert and always careful in dealing with people for this 9 months.  I seek elder views, opinions, and advise whatever I am doing.
 to be continued…….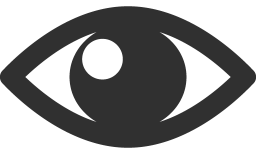 311
Please follow and like us: