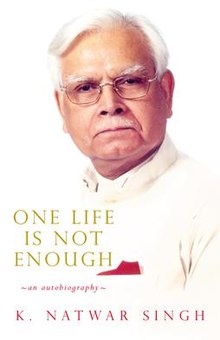 "One life is Not enough" is a book written by the Shri Kunwar Natwar Singh, former Indian Foreign Service Officer turn politician in 2018. He also served as Union Cabinet Minister in 1989 and 2004.
I have traveled with Shri K. Natwar Singh's – an Autobiography, found that book is worthy to read and inspired readers which reveal the political scenario of India from the 1st Prime Minister of Independent India from Pandit Jawaharlal Nehru (1974-1964) to 13th PM Dr. Manmohan Singh's government (2004-2014.
The book narrates his service to the Indian government as IFS, a senior bureaucrat, a former Union Minister, and a writer. It provides the reader with an insight into his career detailed description of the events that occurred from the day he joins the Indian Foreign Service to last served as a Union Minister.
I am inspired by Singh's reflection of the Indian political scenario from the first PM Pandit Nehru's secretariat to the 13th PM of India. These are some of the extracts that I could capture while reading his autobiography.
1. Dedication and hard work are rewarded by the highest authority through one's competence and skill.

2. The position of Leadership was captured candidly in his narration beyond the Indian political system. It provides candid opportunities and obstacles faced by the respective PM of India, political leaders, ambassadors, and bureaucrats.

3. Provide's clear view of the world and Indian political scenario from 1960 to 2014 were jotted with specific events and justifications for the readers to understand.

4. His personal career under the PM Pandit Nehru, Indira Gandhi, Morarji Desai, Ravji Gandhi, P.V. Narasimha Rao, Atal Bihari Vajpayee, and Dr. Manmohan Singh provides a candid account of their success and failure in foreign policy to the relationship. For instance: he narrated the international position of Pandit Nehru's recognition but blunder to take Kashmir issues in the United Nations Security Council; mishandle of Ravji's foreign policy on Sri Lanka's internal affairs that caused his life and open dismissal of the foreign secretary of India in his public speech; conflict of interest between Morarji Desai and Indira Gandhi; resolving of Kashmir issues between Pakistan and India under the leadership of Atal Bihari Vajpayee, and how Sonia Gandhi missed PM under the protest of his son Raul Gandhi.

5. He highlighted the achievement of being a diplomat and an Ambassador of India in developing the foreign relationship especially with China, Russia, Zambia, Pakistan, the US, and also represented various other posts in his effort of being close confidence of the PM of India.

6. A greatness and inexperience administration of all the Indian PMs were exposed candidly.

7. In the end, his autobiography noted that he was forced to resign from the Minister of External Affairs since Volcker Committee reported that India's Congress party and Natwar Singh's family were benefited from Oil for Food program under Saddam Hussein's regime. He heard this news while he was on an official visit to Russia which is unbelievable. After resigning from the Union Minister and dismissed from his party membership, Singh accused Sonia Gandhi of failing to defend or support him. Because he felt deceived by the high command of being close confident and staunch Gandhis.
In summary, this provided a new lesson to me as a reader, that we should be always true to our faith. Nobody can foretell want what could be our next destination. One's trusted and a soldier can also turn to be a worse enemy. So be careful in what one is doing. Anything can happen at any time!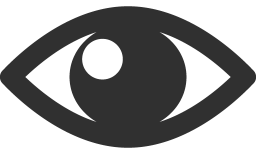 464
Please follow and like us: