Defining a clear research question, aim and objectives is a crucial step in your research project. However, these terms are often confused.
The research question formulates a research problem that you want to investigate. The scope of the question is informed by your research aim and your research objectives.
A research aim expresses the intention or an aspiration of the research study; it summarises in a single sentence what you hope to achieve at the end of a research project. Your aim should be specific and phrased in such a way that it is possible to identify when it has been achieved.
Research objectives outline the specific steps that you will take to achieve your research aim. Objectives define the what, why, who, when and how questions. You should check your objectives regularly during your research project to ensure you are staying focused, and decide if you need to review or revise them. Once you have defined your objectives, consider whether each is possible and if the number of objectives is realistic (as a guide, there should be between three and five objectives derived from the aim).
Your research aim and objectives should be SMART:
Specific – be precise about what you are going to do.
Measurable – what evidence will you have that you have reached your goal?Achievable – Don't attempt too much. A less ambitious but completed objective is better than an over-ambitious one that you cannot possibly achieve.
Realistic – do you have the necessary resources (time, money, skills etc) to achieve the objective?
Time constrained – determine when each stage needs to be completed. Is there time in your schedule to allow for unexpected delays?
Your aim and objectives should drive your research project and answer your research questions.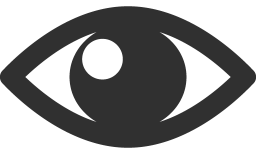 470
Please follow and like us: