I like to work in a garden. But there are different types of gardening. To classify types of gardening could be vegetable gardens, flower gardens, herb gardens, raised gardens, indoor gardens, community gardens, container gardens, Greenhouse gardens, botanical gardens, therapeutic gardens, bamboo gardens, and many other gardens.
Mine is just a simple vegetable garden.  It is my hobby cum wish to maintain a small kitchen garden every ever I reside.  A vegetable garden for me is a lot of fun to maintain, and I like to grow varieties of vegetables. Maintaining a vegetable garden have a lot of benefits. Growing vegetables has more advantages, besides reducing the worry of visiting market timing, it is economically good for the family to enjoy the freshest vegetables possible.
If one desires to have a vegetable garden, you have to invest time and energy.  Because taking care of a vegetable garden is not as simple as we think. The first thing one need to keep in mind is timing of sowing a seed. Timing is a must for vegetables, and also it differs from place to place. In my experience, if one wants to grow a successful vegetable garden, we need to put lots of caring (fencing, watering, manure, weeding, proper distance within plants, and so on).
This year, I am trying my best and did a lot of work in a garden. Initially, my plan is just to grow only maize and cucumber. Later, I change my mind and now growing varieties of vegetables like; beans, bitter gourd, broccoli, cabbage, cucumber, pumpkin, radish, spinach, potatoes, tomatoes, soya beans, brinjal, and chilies.
Now seeing spinach and potatoes ready to consume is incredibly satisfying. I feel my hard work pays off since other vegetables are also growing well and giving me more confidence in bountiful products and harvest of maize. Thus, I am keeping my finger cross for the best product from my vegetable garden.
Disclaimer: The facts and opinions expressed in this article are the personal opinions of the author.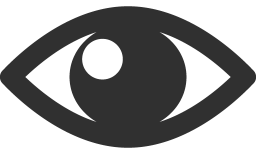 913
Please follow and like us: