Lyonchhen Dr. Lotey Tshering expressed his gratitude on behalf of His Majesty the King, the Royal Government of Bhutan and the people after meeting with Indian Prime Minister Narendra Modi. Lyonchhen said, Bhutan and India may vary in size, but our beliefs, our values, and our emotions are all common.
State visit of Indian Prime Minister and senior bureaucrats from Government of India is utmost important that expresses political commitment between two countries. Recalling the Modi's first visit's press statement in June 2014, Lyonchhen said, "Indo-Bhutan share a close relationship not because we have opened borders but because we have opened heart to each other".
Historically, relationship between two nation traces back to before the independence of India, Bhutan shares a close tie with British-India established by our far-sighted monarchs. Later further nourished in 1947 after independence of India, Indo-Bhutan relationship formally established in 1958 with the visit of first Indian Prime Minister Pandit Jahawahal Nehru. 
Politically Prime Minister Modi's visit to Bhutan at the beginning of his second term, to feature traditional intimacy between the two nations that reflects his government attaches to India's relation with Bhutan, and second, to fulfill his "First neighborhood" policy aimed at promoting peace, development and cooperation with India's neighbours. For Bhutan, India has been not only the development partner since the institution of the first Five-Five-Plan (FYP) but likewise to co-existence with its neighbour that has become exemplary to the rest of the world.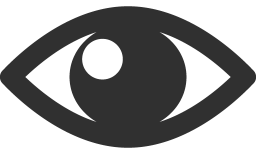 377
Please follow and like us: