Of the recent media have light-lighted the possibility of merging the 205 gewogs. It is great to move and time has arrived for the policymakers and decision-makers to reach a common consensus in merging some gewogs. Prime Minister Dr. Lotey Tshering said if the merging of gewogs is possible he is ready to implement during his tenure and before the local government election that would happen somewhere at the end of 2021.
What Prime Minister highlighted is according to the Constitution of Bhutan which states "The election commission shall be responsible for the delimitation of constituencies for the election of members of parliament and local government" (Article 24 section 4). This is the right time to merge the gewogs since the 'delimitation of constituencies' only after 10 years. If the delimitation committee finds the merging of the gewogs possible, it should do then for the convenience of the administrative cost and development of the regions.
I am of the opinion that merging gewogs is possible looking at the existing geographical scenarios, some are so close. With the pace improvement of telecommunication and development activities within Bhutan from the early 1980s, Bhutan hardily has few gewog where there is no electricity and road connection. Merging a gewog would be more advantageous for the administrative convenience and for the execution of power and authority of the local leaders. Instead of having 205 gups, the government needs to re-look the possibility of empowering the local leaders through the reduction of gewogs.
One advantage would be, the government is able to save millions of budget (recurrent expenditure) if it can be done before the third local government (LG) election in 2021. On the other hand, the merger of gewogs would divide local leaders' views, since some might welcome the reconfiguration plan initiated by Department of Local Goverment (DLG) taskforce.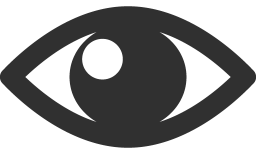 473
Please follow and like us: