Amritsar, most popularly known as Golden Temple is the holiest Gurdwara of Sikhism, located in the city of Amritsar, Punjab (India). It is two hours' drive from Lovely Professional University (LPU). During my stay at LPU, I took an opportunity to visit Golden Temple, in Amritsar which is most reverence site of the Sikhism.
Personally, to visit Golden Temple became one of my utmost hopes and desires, on hearing it's historical association with Sikh religion. I heard that it was founded in 1577 by the fourth Sikh Guru, Guru Ram Das. But it was the fifth guru, Guru Arjan who designed the golden temple to be built in the centre of this holy tank, and upon its construction, installed the Adi Granth, the holy scripture of Sikhism, inside the Golden Temple (Harmandir Sahib).
I have decided and visited such a sacred site along with my class colleague on February 18, 2017. It is one of the tremendous trips that I grab and enjoyed as a part of memory to cheer together. Upon reaching golden Temple, I was really amazed by its rich cultural heritage and architectural style of the golden temple as if it is natural landscape.
The moment I arrived Amritsar area, I am shocked to learn, saw and watch thousands of devotee's visit golden temple daily to pay their reverence and worships to a sacred site. I also amazed by a continuity of rich cultural heritage and its preservation without marginalizing since its establishment. Everyone was too busy in circumambulating around a large lake (holy tank) in the clockwise direction and those who wanted to seek the blessing from holy Sikhs scripture were in the long queue. I also saw one holy tree, which signifies a historical event related to the Sikh saint.
The holy site is open to all the visitors or persons regardless of their religion, colour, creed or gender. To maintain the purity of the sacred space and of one's body while entering holy site. The only restriction unlike Buddhist tradition, upon entering the premises, removing one's shoes and washing one's feet in the small pool of water provided is mandatory.
Nearby the golden temple one can also visit the Jallianwala Bagh Memorial. In the memorial site, it displays the Martyrs' Well, bullet wall, list of the person died due to the inhuman act of British general Ozer, etc… Thus, I would suggest if you are in Punjab. Don't miss to visit the Temple of God. I found it is really a gracious and courteous holy site worthy for everyone irrespective of faith you follow.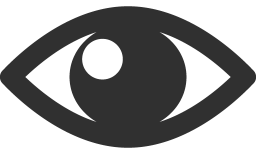 449
Please follow and like us: