Coinciding with the descent Water Day-ཁྲུས་འབབ་ my trip to Dorji-tse lhakhang is the joyful moment. Right after breakfast, we started our journey to Dorji-tse lhakhang, to pay our homage and devotion to protecting deity. The Lhakhang was founded by the Chochung, on divine instruction from the protecting deity.
I have a special attachment to this temple. I believed, trust and worship existing of divine instruction old tradition of Buddhist practice that are continued at Temple upon entering the gate of Dorji-tse Lhakhang one can feel the sense of heavenly abode. The site houses Choku Kuenkuzangp, Goenkhang of Damchen Dorjilegpa, Sewamar, Za Rahula, Guru Horsojigpa, Lungta Phodrang and Dremey kindden Chorten. Its surrounding area is so beautiful with verities of flowers, bamboos, and pilling rock.
Dorji-tse Lhakhang is located 5-6 km away from the Trongsa Chhokor Rabtse Dzong at the village called Dorji Goenpa. The initial construction of the Lhakhang is unclear. However, the temple was constructed based on the instruction of oracle (Chochung)-ཆོས་སྐྱོང། Oracle means 'to pray', or 'to speak' divine communication delivered in response to a petitioner's request; Also of prophecy itself. According to our tradition, we believe that if we seek divination from Chochung, it will erase our sin and gain merits, if we do upon divine instruction. For me, I believed that visiting this sacred temple itself would erase all the misfortune. If you want received blessing and feel heavenly abode within self-visit Dorji-tse Lhakhang. It is just below the main east-west highway that connects Bumthang.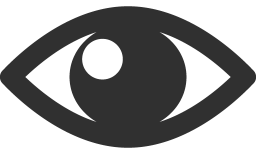 517
Please follow and like us: