Paro Taktshang is known for one among a prominent Himalayan Buddhist sacred site in Western Bhutan. Blessed by Guru Padmasambhava, Khandru Yeshey Tshogyel and his disciple Langchen Pelkyi Singye in 8 century AD and many other spiritual masters of different eras. The foundation of the temple was initiated by Gyaltse Tenzin Rabgye in 1692.
My mission to Paro Taktshang is successfully completed on December 15, 2018. This is the third time I have visited the sacred site and circumambulated for the second time. I vividly remember Khenpo Leki Tadin, (now Principal of Khomshar Donagag Wosel Dargyeling) once said circumambulating Paro Taktshang once would gain equal merits as that of circumambulating Jangag Riwai Sengngag of China. Thus, it is believed that if we do meditation or recite a mantra or circumambulate in sacred site one will accumulate great merits. That's our tradition.
This time I travelled with my two brother; Passang Dorji and Kinley Wangchuk as part of farewell spiritual trip of 2018. I drive my car till base point of Taktshang. Indeed travelling to Taktshang monastery is an unforgettable experience that one can flashback later. Unlike previous journey, this time I am astonished to notice some development took place. Like now businessman started doing business in that base area and cafeteria at adjacent to Taktshang. One can easily reach to Takshang by ridding on horse by paying Nu.300/-, foot part were well maintained and emerald green surroundings. On the way I encountered lot's of tourist and Bhutanese devotee's paying their visit to temple. Some of them are visiting first, second and so on. I happened to talk with Indian college student who is taking photo and scene of sacred site. He said, it is unbelievable that human has buld this temple. He is asking how it is constructed? Why it so sacred one? For him this site is heart touching and so wonderful.
I made my wishes and prayers to sacred Temples of Langchen Senge, Guru Padmasambhava, Lungta, God of Wealth, Tsepamey, and Takstang Singyephug. "May Bodhisattva's of all the time blessed all the sentients beings,and me in erasing all the obstacles and direct toward wish-fulfilling" is my prayers and wishes. I have strong faith and devotion to this sacred site. One incidence that repose my reverence trace back to year 2008 during my second visit, I rolled out dice at Zangopelri that lies just above the birthplace of 69th Je Khenpo Guenden Rinchen. As soon as it show 13 number then Lama (head priest) said, "if you are student then your result would be surprising". Lama's word still echo in my heart after declaring of Class XII examination. On seeing result I never expected that I will qualify for Sherubtse college with 69% thinking that there will be more students who did better than me. However, determination assured while rolling out dice give me enough confidence and I prayed for may it be true to achieve my goal. Thus, it became fact on the time of online registration and I came to know I am qualified for various programme offered at Sherutse College, Samtse College and Paro College. To my astonished I am ranked !st for History and geography at Samtse and for 27th for BA in Political Science and History at Sherubtse College. From there on I have full faith of rolling dice at Paro Zangdopelri.
My faith and devotion to Paro Takstahng. will never die and it will be remain forever in my heart. That's reason I make my own time to circumambulate sacred site in clock-wise rotation whenever I visit. Moreover, this sacred site is blessed by the Buddhas of different era to benefit sentient beings. For the Bhutan it is not only faith but also represent cultural icon of its nation to outside world. So, take your time to visit Paro taktshang once in your life time and gain merits to take birth in pure land.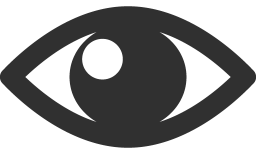 464
Please follow and like us: