Congress 134th grand-old party is without its leader for more than one month now. Who is going to be new Congress Chief ? Shri Rahul Gandhi ji, who assumed as president of the congress in 2017 December, has now quit as Congress president on May 25, days after leading the party to its second national election drubbing. The party could win only 52 seats in the 543-member Lok Sabha.
Soon after the general election of Lok Subha debacle, he signals a strong message to the Congress Working Committee (CWC) that he owes accountability and transparency for the loss of an election under his presidentship to the people of India.
He further said that the CWC, the party's top decision-making body, to call a meeting to decide on the decision to appoint new Congress chief urgently without further delay. He also said he is not going to involved in the process of deciding to appoint a new chief of congress.
This bold and courageous decision of their party chief has shocked Congress leaders and the supporters. Veteran and senior leaders tried their best to consult Shri Rahul ji not to resign, however, whatever effort they made so far became vain. Further, another setback is when Rahul Gandhi deleted title "President of Indian National Congress" on July 3, 2019, from his twitters account and replaced by the Member of the Indian National Congress.
Now, who'll lead the Indian National Congress? I can foresee there is a conflict of interest among the CWC itself. Some in favor of veterans leaders and some feels new chief should be somebody energetic and young leaders. When there is no consensus, definitely it'll delay in appointing the successor of Rahul Gandhi. If congress needs energetic leaders, this three politicians would suit to be in the best position; Priyanka Gandhi Vadra (General Secretary of INC), Scindia (former Union Minister) and Sachin Pilot (deputy chief minister of Rajasthan).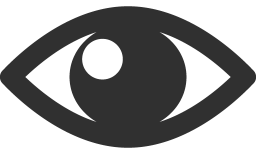 466
Please follow and like us: