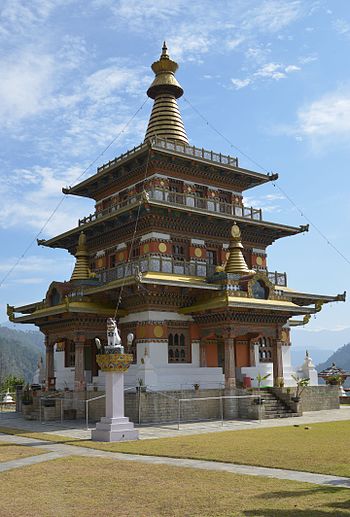 My visit and journey to Khasum Yulley Namgyal Chorten is a blessing in disguise. It is just located around 9 km from Punakha Dzong and a half-hour walk from an uphill footbridge in Yepaisa village.
I never thought but could be due to the karmic force. The day also coincides with 10th of the fifth lunar month of Bhutanese calendar, celebrated as the birth day of Guru Padmasambhava, miraculously born in the fire male monkey year at Danakosha Lake in the south-west of Odiyana (now in Pakistan). Thus, visiting this sacred site is an omen to fulfill my wishes.
Although, this sacred site is just a 16-years old as of 2019. Historical legend of Khamsum Yelley Namgyal Chorten is associated with Lama Sönam Zangpo (1888-1982), who prophecized its construction dedicating to the fifth King of Bhutan, to protect the country from evil forces and for the welfare of whole sentient beings under the patronage of Queen Mother, Ashi Tshering Yangdon Wangchuck, in Nyizergang.
The pagoda-style stupa in exterior form is one among the finest of Bhutanese architecture. The chorten is conceived as a mandala, with different storeys (three floors) corresponding to the different levels of initiation. The three floors house different form of a powerful and wrathful deity,' Vajrakilaya'.
However, on the top of the stupa, one can notice a large stupa of historical Buddha facing Punakha valley and in particular worth for birding and to enjoy the countryside views.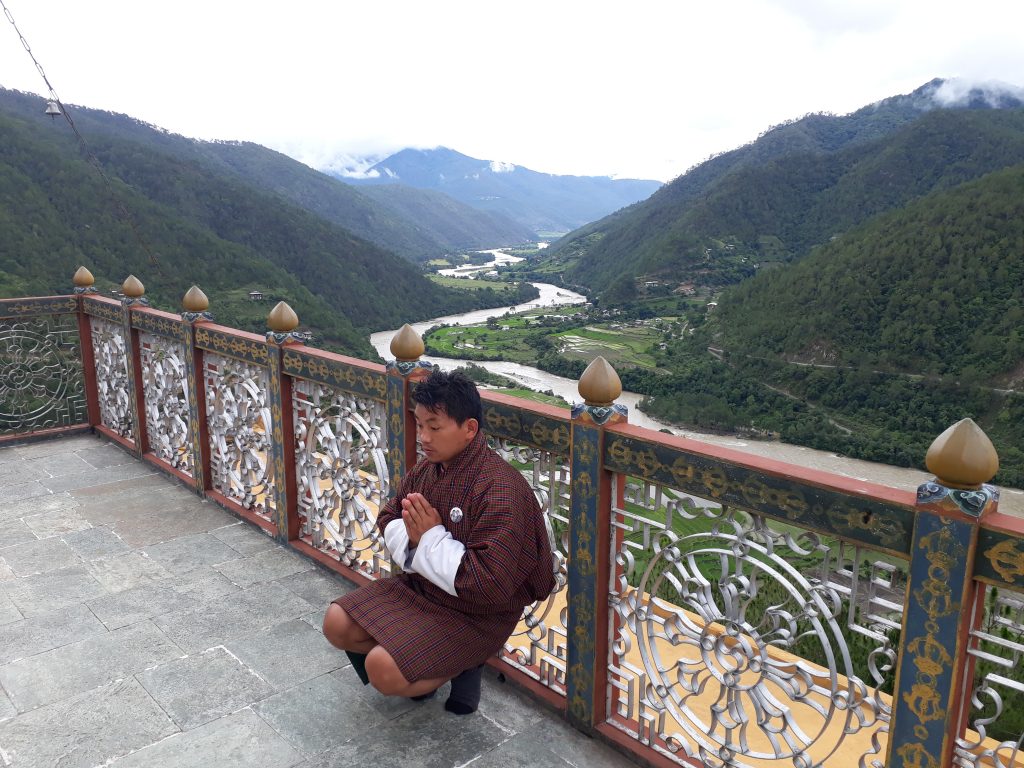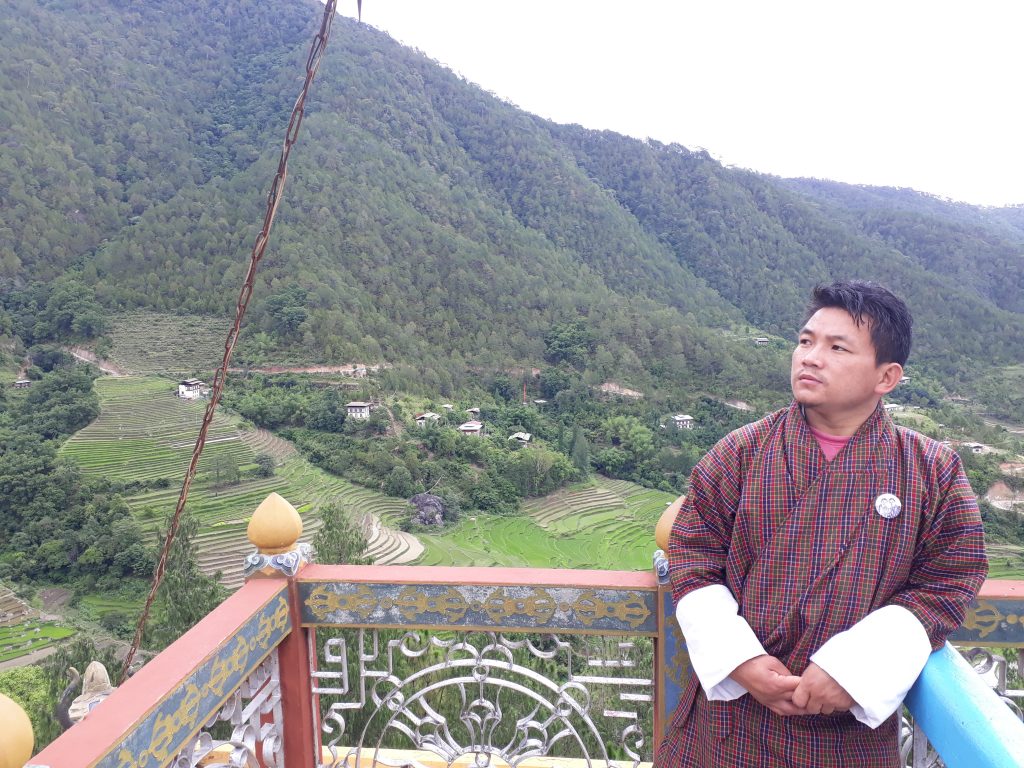 According to the care-taker of a stupa, it is said that this historical Buddha was brought from Punakha Dzong and also believed to be Sung-jom-men (speaking Buddha). If one prays and make some wishes definitely it would be fulfilled.
If you visit Punakha, do not miss your opportunity to pay homage to a powerful and wrathful deity (Vajrakilaya) and historical Buddha. I am satisfied and felt lucky to received a blessing from this sacred site. I wholeheartedly thank Mr. Jigme and his family for making my day wish-fulfilling.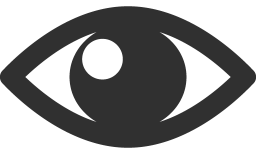 698
Please follow and like us: