Bhutan and the Himalayan Research Center (BHRC) organised blended learning (BL) and action research (AR) at CLCS. The three days' training is facilitated by Dr. Kesang Sherub, former Dean of Research and Industrial Linkages (DRIL) Paro College of Education.
During the opening remarks of the training Dean of Research and Industrial Linkages (DRIL) Lop Ngawang Jamtsho said, this workshop is to enhances the skills of action research in classroom teaching-learning and in a workplace.
BHRC facilitated the workshop to impart the Blended Learning and Action Research skill and knowledge among the faculty and non-teaching staff with the aim to tackle pressing issues that we face in our daily schedule. It can apply action Research for the work of life be it farmer, drivers, administrators, and students, but Blended learning is a must for an academic to enrich their teaching and learning.
"This action research workshop will help me a lot," said Mr Dorji Wangdi sport in-charge & student resident coordinator. He said that so far especially while selecting college game's players he faced a lot of problems to get best of best player among thousand students. Likewise, Vice-Principal of Taktse Central School shared a similar view about action research workshop said definitely it is would "enhance his professional development and best suit for any other profession".  
Many of the participants are of the viewed that it is helpful to them. They are also hoping for guidance and mentoring from the facilitator whenever they are faced while doing action research.
Over 28 participants took part that include lecturers, teachers and non-teaching staffs are engaged in a three days' workshop. The session ended with feedback from participants.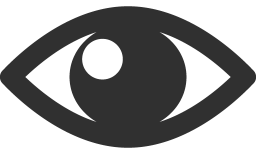 381
Please follow and like us: